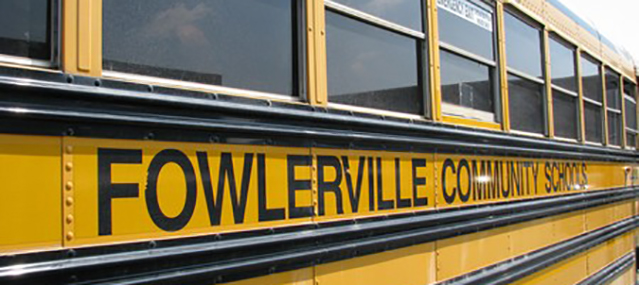 Welcome to the Transportation Department
Fax: 517-223-6125
Office Hours: 7:30 a.m.- 4:30 p.m.

Accessing Student Bus Information Parent Portal
BUS TRANSPORTATION INFORMATION FOR 2021/2022 SCHOOL YEAR
All 2020/2021 Requests for Alternate Busing Forms expired on June 11, 2021. New requests for Alternate Busing must be submitted annually.
Requests for Alternate Busing Forms for the 2021/2022 school year must be submitted directly to the Transportation Department no later than FRIDAY, AUGUST 6, 2021. Fully completed forms are needed for each student and stated guidelines must be met before approval. Forms received after August 6, 2021 will not be processed until 5 days after the start of the school year.
Alternate Busing Forms are available at the Transportation Department and on the school's homepage at www.fowlervilleschools.org under the Transportation Department tab.
Transportation Department
7611 W. Sharpe Road
Fowlerville, MI 48836
Director's Email Address: hiveleyk@fowlervilleschools.org
Administrative Assistant/Dispatcher Email Address: lowerc@fowlervilleschools.org
Fax Number: 517-223-6125