Welcome to Fowlerville Community Schools
Mission Statement
Fowlerville Community Schools are committed to providing a quality educational experience for all students in a safe, orderly, healthy, and nurturing environment. The district's guiding principles are
educational excellence, effective leadership, personal integrity, mutual respect and continuous improvement through staff, student, and community involvement.
Academic Calendars:
IMPORTANT NOTIFICATIONS~
SCHOOL BOARD VACANCY
The Fowlerville Board of Education will accept letters of interest and resumes for a vacant board position. The term will last from the date appointed until December 31, 2024. Letters of interest and resumes should be mailed or hand delivered to the address below and must be received no later than Friday, April 7, 2023 at 4:00 p.m.
Fowlerville Board of Education
Dave Pruneau, Interim Superintendent
7677 W. Sharpe Road, Suite A
Fowlerville, MI 48836
All applicants for this position will receive an interview. Interviews will take place on Tuesday, April 11, 2023 at 7:00 p.m. in the media center at Fowlerville High School.
To be eligible, a candidate must be a registered voter in the Fowlerville School District. In addition, a candidate must be 18 years of age; a citizen of the United States, a resident of the State of Michigan for at least 30 days; and a resident of the Fowlerville School District on or before the 30th day prior to the date of appointment.
For additional information please call Mr. Dave Pruneau, Interim Superintendent, at (517) 223-6016.
Kindergarten ROUND-Up is just around the corner, for more information please click this link:
FCS Board Selects Stuard As Next Superintendent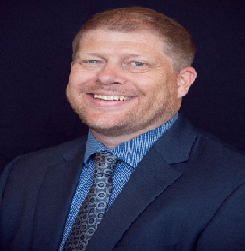 At the February 16, 2023 School Board meeting, the Fowlerville Board of Education selected Mr. Matthew Stuard to be the next Superintendent of Fowlerville Community Schools pending the successful negotiation of his contract. Mr. Stuard is currently the Executive Director of Curriculum and Instruction for Mason Public Schools in Mason, Michigan. Several Board members commented that it was a difficult choice between two outstanding candidates and thanked them for their interest in the position. It was Mr. Stuard's emphasis throughout the process on academic improvement that became the deciding factor for many Board members.
----------------

Student WORK PERMITS

FHS Alumni & Mentorship Form

COVID-19 Updates
Today's Events

NO SCHOOL - SPRING RECESS

Location:

District-Wide (DISTRICT-WIDE)

Calendar:

Fowlerville District Calendar

https://fowlervilleschools.gofmx.com/scheduling/requests/2282372/occurrences/5435266

Canceled: Fowlerville Archery Junior High Team Practice

Location:

450 N Hibbard, Fowlerville, MI 48836

Calendar:

Fowlerville District Calendar

https://fowlervilleschools.gofmx.com/scheduling/requests/2489331/occurrences/5951860

NO SCHOOL - SPRING RECESS

Location:

District-Wide (DISTRICT-WIDE)

Calendar:

Fowlerville District Calendar

https://fowlervilleschools.gofmx.com/scheduling/requests/2282372/occurrences/5435267

Canceled: Fowlerville Archery High School Practice

Location:

450 N Hibbard, Fowlerville, MI 48836

Calendar:

Fowlerville District Calendar

https://fowlervilleschools.gofmx.com/scheduling/requests/2489327/occurrences/5951802