Welcome to Little Glad Early Childhood Center
Little Glad Center Classrooms
Philosophy
The staff of Little Glad Early Childhood Center believes that all children learn best in a warm, inviting, and stimulating environment. Children are encouraged to grow and explore many different materials in their environment. We will promote learning through hands-on activities and real-life experiences. We accept the challenge of providing activities to promote social, emotional, and academic growth to prepare your child for kindergarten.
Little Glad Early Childhood Center Mission Statement
We are committed to providing a program that maintains a safe and healthy environment, supports social-emotional development, and offers children opportunities for growth in all areas of development. This will be demonstrated through children's kindergarten success and their ability to build and sustain healthy relationships. Our commitment will be demonstrated through measurable outcomes in:
Children's exposure to a variety of experiences
Children's expression and management of emotions;
Children learning pro-social classroom behaviors;
Children exhibiting self-confidence;
Children's ability to establish positive and rewarding relationships with others.
Little Glad Early Childhood Vision Statement
Building a bond with families that provides a supportive, nurturing environment for each individual child. To support this vision, we participate in the Child and Adult Care Food Program (CACFP), Great Start to Readiness Program (GSRP) Child Care Aware scholarship program, and the Michigan Department of Health and Human Services (CDC) Child Development and Care Reimbursement program.
Curriculum, Assessment, and Support
We are utilizing Creative Curriculum® Twos and Creative Curriculum® for Preschool. Creative Curriculum® shows teachers how to integrate learning in literacy, math, science, social studies, the arts, and technology throughout the day. It also gives the teacher a wide range of teaching strategies-- from child-initiated learning to teacher-directed approaches-- to best respond to children's learning styles, strengths, and interests.
Partnering with Creative Curriculum®, anecdotal records for each child's activities are recorded in Teaching Strategies Gold and then shared with parents at twice-yearly Parent/Teacher Conferences.
The Fowlerville Community Schools Auxiliary Team consisting of Occupational /therapists, Physical Therapists, and Speech Therapists are located within our facility with access to all children attending our programs.
Programs and Services
We provide early childhood opportunities in Jr. Preschool (ages 18 months-3 years) Preschool 1 and 2 (ages 3-5 years,) GSRP-Greats Start to Readiness (ages 4-5 years), and School Age, kindergarten-fifth grade. We provide the following:
Meals- Breakfast, Lunch, and Afternoon Snack
Additional Child Discount
Before and After programming for all ages
Safe and secure facility, including district safety officers
High-quality programming that is focused on your child and their success in kindergarten and beyond.
Enrollment
Adding your family to our Little Glad Family is important and we want to make sure your child's needs are met and that this program is a good fit for your family. Please call 517-223-6480 and we can assist you through the enrollment process.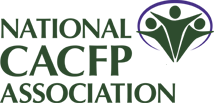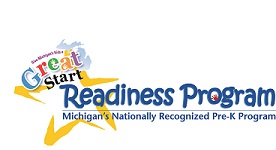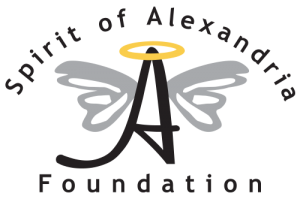 Little Glad Early Childhood Center
Pamela Pariseau
Business Supervisor
Michelle Primeau
Assistant Director of School Age Program
Office and Center Hours
7:00 AM – 5:30 PM
Classrooms
We offer year-round preschool programs for children ages 18 months until eligible for Kindergarten. We have 3 tuition-based classrooms Jr. Preschool and Preschool 1 and 2. In addition, we are Great Start to Readiness partners and have 2 GSRP classrooms for 4-year-olds.
Our Out of School Time program is for children who are enrolled in Kindergarten through 5th grade for the school year before, after, and 1⁄2 days of school. Summer of Discovery is our school-age summer program.

Enrollment
All enrollment information is available by contacting the Director either by email, leonardl@fowlervilleschools.org, or by calling 517-223-6480.
Children are eligible for enrollment, on a part-time and full-time basis.
Once all of the required paperwork is completed and received by the office, all Preschool-aged children will be provided with a visit to the classroom before their first day in attendance. This will provide parents an opportunity to meet the teacher and for children to have a frame of reference when they come back for their first day of school.