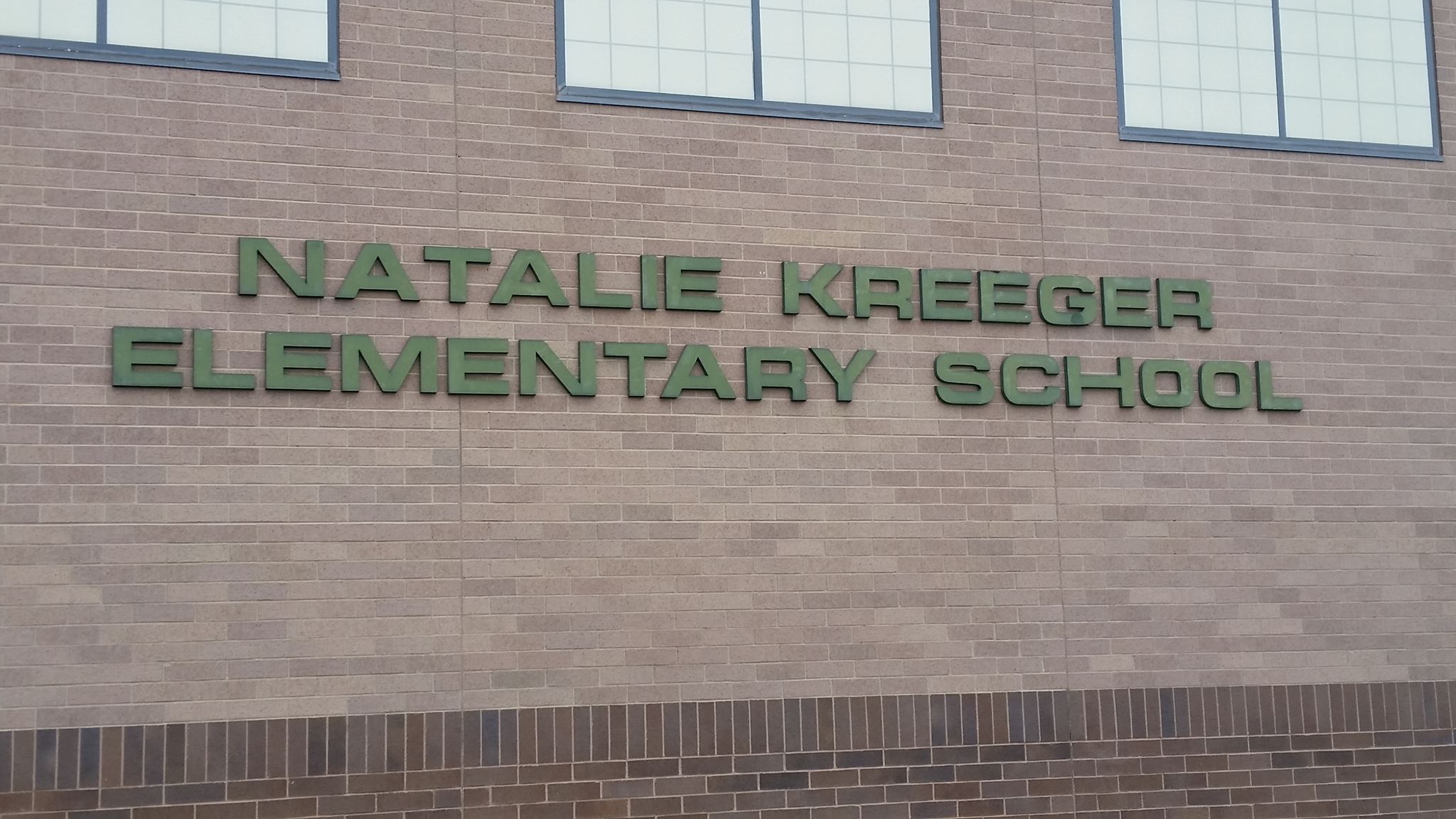 Welcome to Natalie Kreeger Elementary School
The staff of Natalie Kreeger Elementary School believes that all students will learn. We accept the responsibility to maintain a partnership with the parents and community to teach the students socially, emotionally, and academically.
About Natalie Kreeger Elementary
Houses 3rd, 4th, and 5th grade students
Capacity: 675
Space per Student: 114 sq. ft.
Area: 77,000 sq. ft.
Total Cost: $6.8 million
Completed: August 1992
Kreeger Elementary Facebook Page

Upcoming Events

Kreeger Elementary News

View Archives
September 15, 2020
Kreeger Fall Fundraiser
Kreeger Elementary's Fall Mumkin Sale!
We have chosen Foertmeyer and Sons Greenhouse to help us raise our funds this year. This fundraiser is a ONLINE only. Sale started on September 11th and will end on September 23rd. Flowers will arrive at Kreeger Elementay on Friday, October 9th. Pick up time will be 9:30 am-5:00 pm. Please note: If you are unable to pick up your plants on this date and time, please make arrangements with friends or family to have them picked up. We are NOT responsible for any plants not picked up
September 15, 2020
Kreeger Fall Picture Day for In-Person Students
Fall picture day for in-person students will be Wednesday, October 7th
September 3, 2020
Picture Day for Online Students Only
HRImaging will be conducting picture day for our K-12, On-Line students on Friday, October 23rd from 9:00-2:00 p.m. in the Alverson Center lobby. Students may come at any time during that window.
-Everyone entering the building must wear a mask and observe social distancing; students will be asked to remove their mask while having their picture taken.
-HRImaging will be sending flyers/order forms to virtual student's homes in early October.
-Students should bring the preprinted envelope with them that day regardless of purchese.
-Students are encouraged to have their photo taken to be included in the yearbook, even if they are not purchasing one.
-Masked parents can escort their younger, masked students into the Alverson Center lobby and help them through the process if they would like.
-Park in the Alverson Center parking lot since that will be the only unlocked door into the building.
-No retake day is planned.
Natalie Kreeger Elementary
430 N. Hibbard
Fowlerville, MI 48836
Phone: 517-223-6006
Fax: 517-223-6388
Donna Aldrich

Administrative Assistant
Attendance
517-223-6333
Mailing Address
7677 W. Sharpe Rd. Suite A
Fowlerville, MI 48836