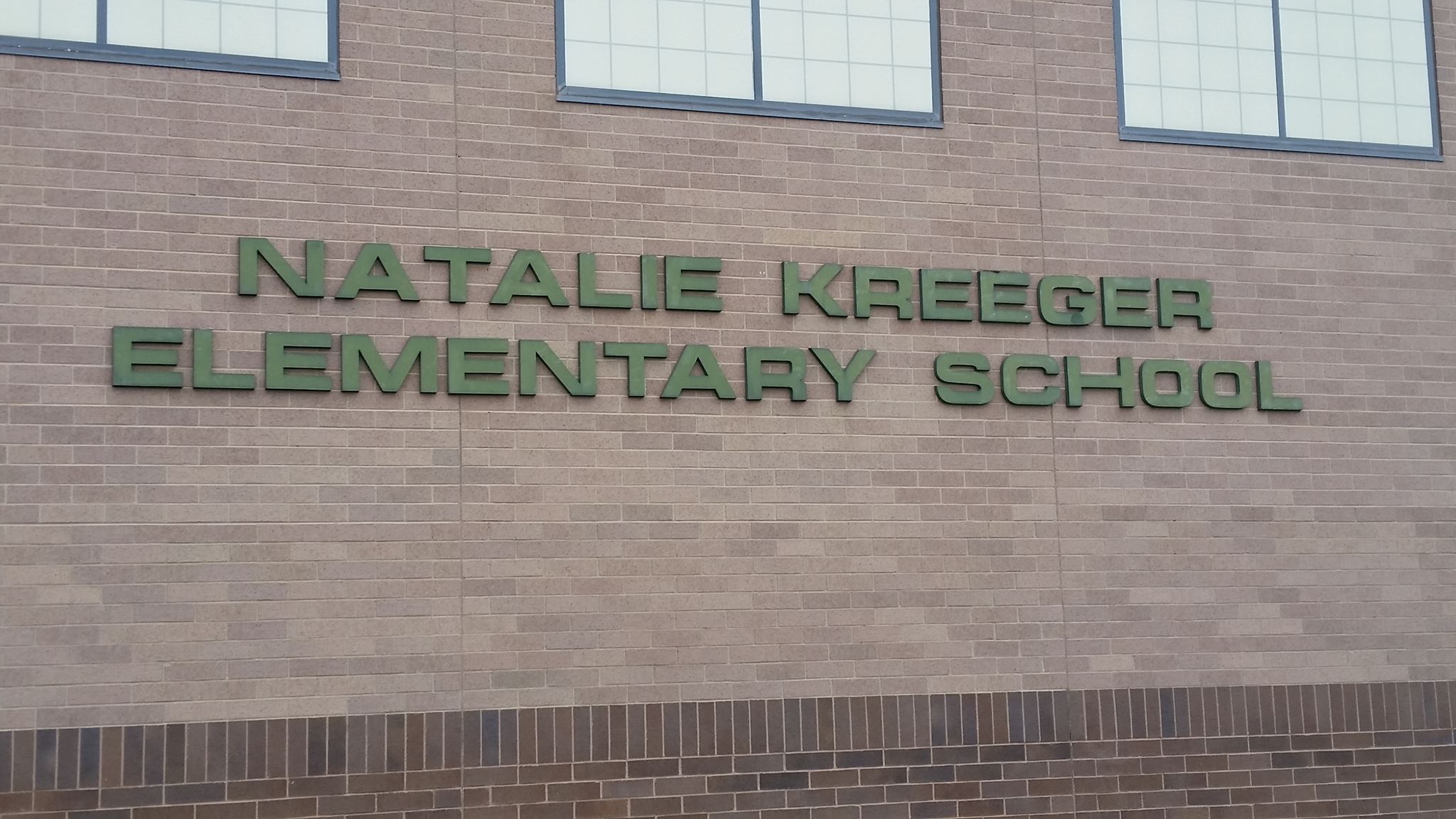 Welcome to Natalie Kreeger Elementary School
The staff of Natalie Kreeger Elementary School believes that all students will learn. We accept the responsibility to maintain a partnership with the parents and community to teach the students socially, emotionally, and academically.
About Natalie Kreeger Elementary
Houses 3rd, 4th, and 5th grade students
Capacity: 675
Space per Student: 114 sq. ft.
Area: 77,000 sq. ft.
Total Cost: $6.8 million
Completed: August 1992
Kreeger Elementary Facebook Page

Kreeger Elementary News

View Archives
March 4, 2019
Kreeger School Improvement Survey
Reminder from Kreeger Elemenatry: Please complete the parent survey at the link listed below. This survey is for Kreeger School Improvement. Thanks, Kreeger team.
https://www.surveymonkey.com/r/3WLHNYK
February 28, 2019
Kreeger Yearbook
Don't forget to reserve your Kreeger 2018-2019 yearbook now for only $12.00 each at book.hriimaging.com
Order deadline is March 22nd, 2019
February 27, 2019
Kreeger Parents
06/04/2018
Fowlerville Board of Education Looking to Fill Vacancy ~
Natalie Kreeger Elementary
430 N. Hibbard
Fowlerville, MI 48836
Phone: 517-223-6006
Fax: 517-223-6388
Donna Aldrich

Administrative Assistant
Attendance
517-223-6333
Mailing Address
7677 W. Sharpe Rd. Suite A
Fowlerville, MI 48836