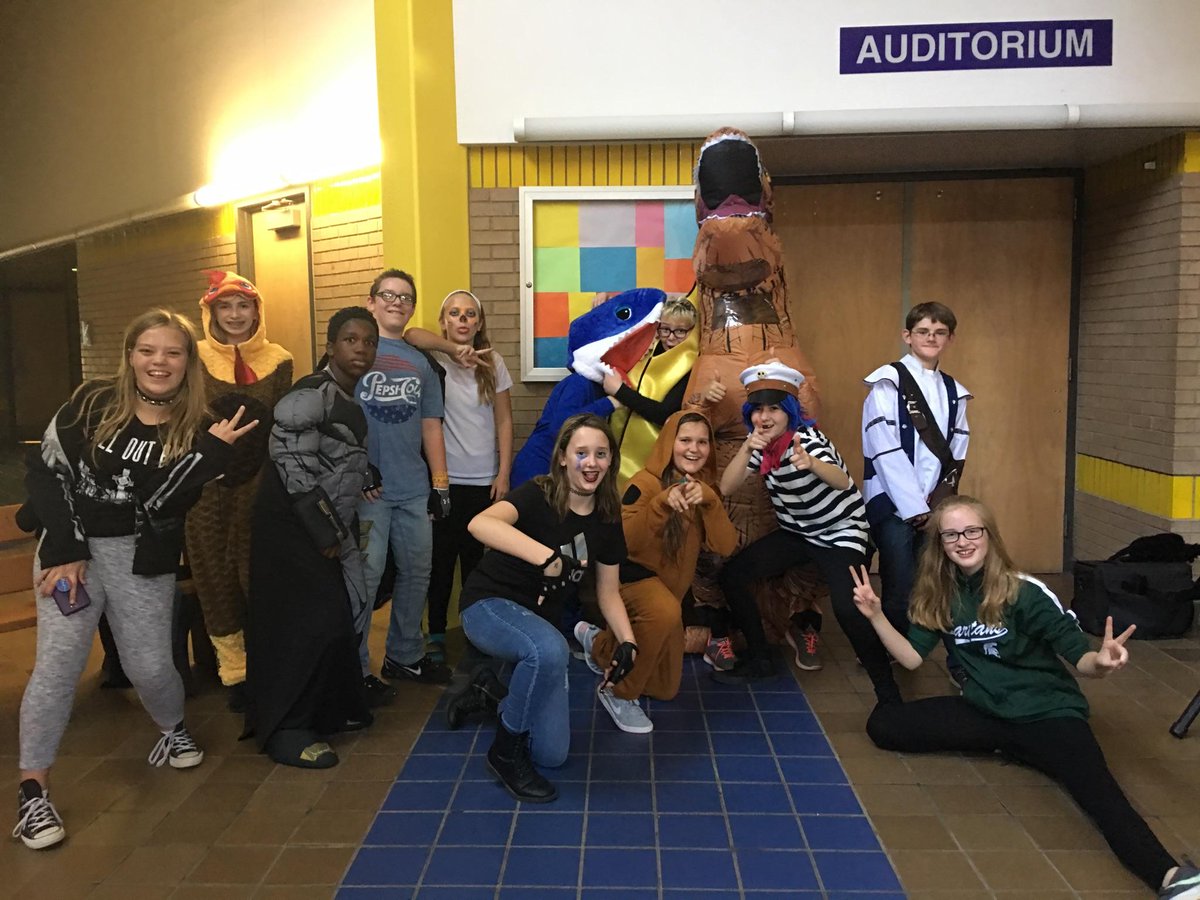 About Fowlerville Junior High School
"Where Students are Achievers"
Thank you for visiting our website and learning more about Fowlerville Junior High School (FJHS). We are a middle-level building with grades 6-8 located in western Livingston County. We have approximately 700 students who walk through our doors everyday to get a fantastic education. Students in our school engage regularly with technology in their classrooms given that each student now has a Chromebook accessible to them in every class. Our staff is highly trained and competent in areas such as Formative Assessment, Reading Apprenticeship, active student engagement, standards-based grading, and differentiation. We have tailored our curriculum to accommodate the needs of our students and families as we prepare them for the high school.
Academics
Our classes include four core academic courses for each grade level (math, science, ELA, and social studies) in addition to a robust elective support curriculum. Students can choose to enroll in game design, coding, Michigan Wildlife, Digital Photography, Web Design, Forensic Science, Money Management for Teens, Physical Education, Art, Band, Theater & Drama, Computer Applications, and Advanced Conditioning just to name a few. In addition to our outstanding elective and core academic curriculum, FJHS offers a foreign language sequence which gives all students a full high school credit in Spanish, French, or German. Finally, our curriculum does much to promote our students accelerating themselves into high school courses by offering high school credit in Algebra I, Geometry, Freshman Literature and Composition, World Languages, and Earth and Physical Science.
Our curriculum is rigorous, fun, and promotes student growth. However, as a school we believe that character is the cornerstone for all other success. A student's respect, work ethic, integrity, and initiative provide a foundation for our student culture. At FJHS, our staff is committed to our students achieving success in all areas of their lives. We encourage you to stop by and learn more about our great school!