Welcome to H.T. Smith Elementary
About H.T. Smith Elementary
H.T. Smith Elementary has kindergarten, first and second grade. Our Kindergarten classes are all full Day! We have eight sections that will be five days a week. Our building houses 650+ students.
Student day is 8:50 a.m. to 3:32 p.m.
Office hours are 7:30 a.m. to 4:30 p.m.
Important Dates:
- Last day for virtual students to notify school office for change of pathway is October 2nd. Students will return to in person learning on October 6th.
H.T. Smith Fall Picture Day for In-Person Students:
- Fall picture day for in-person students will be Tuesday, October 6th
Picture Day for Online Students Only:
HR Imaging will be conducting picture day for our K-12, FOR ONLINE ONLY STUDENTS on Friday, October 23rd from 9:00-2:00 p.m. in the Alverson Center lobby. Students may come at any time during that window.
-Everyone entering the building must wear a mask and observe social distancing; students will be asked to remove their mask while having their picture taken.
-HR Imaging will be sending flyers/order forms to virtual student's homes in early October.
-Students should bring the preprinted envelope with them that day regardless of purchase.
-Students are encouraged to have their photo taken to be included in the yearbook, even if they are not purchasing one.
-Masked parents can escort their younger, masked students into the Alverson Center lobby and help them through the process if they would like.
-Park in the Alverson Center parking lot since that will be the only unlocked door into the building.
-No retake day is planned.
Homecoming Spirit Week:
Monday 9/28/20: Team Sports Jersey/Shirt Day
Tuesday 9/29/20: Western Day
Wednesday 9/30/20: Pajama Day
Thursday 10/1/20: Purple and Gold Day

---
TAKE A LOOK
(On the right side of page)
PTC NEWS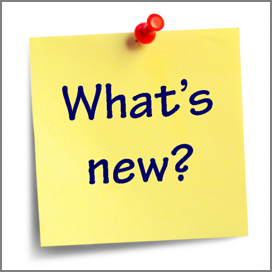 Upcoming Events
Remote Learning

Location:

District-wide Remote Learning Day (Fowlerville High School, Fowlerville Junior High, H.T. Smith Elem

Calendar:

H.T. Smith Elementary

http://fowlervilleschools.gofmx.com/scheduling/requests/2220493/occurrences/5260152
Attendance
517-223-6400
Mailing Address
7677 W. Sharpe Rd. Suite A
Fowlerville, MI 48836