Welcome to H.T. Smith Elementary
About H.T. Smith Elementary
H.T. Smith Elementary has kindergarten, first and second grade. Our Kindergarten classes are all full Day! We have eight sections that will be five days a week. Our building houses 650+ students.
Student day is 8:50 a.m. to 3:32 p.m.
Office hours are 7:30 a.m. to 4:30 p.m.
Important Dates For Smith Elementary:
Student Pathway Changes: Last day for virtual students to notify school office for change of pathway is January 21. Students will return to in person learning on January 25.
November 25 - November 27 - Thanksgiving Recess - No School
December 3 - School picture re-take day for face to face students ONLY
December 21-January 1 NO SCHOOL-Winter Recess
Secret Santa Online Shopping
MONTHLY NEWS:
---
TAKE A LOOK
(On the right side of page)
PTC NEWS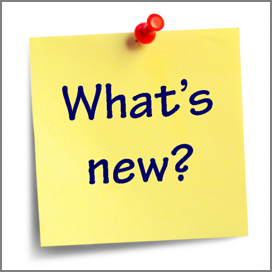 Upcoming Events
Remote Learning

Location:

District-wide Remote Learning Day (Fowlerville High School, Fowlerville Junior High, H.T. Smith Elem

Calendar:

H.T. Smith Elementary

http://fowlervilleschools.gofmx.com/scheduling/requests/2220677/occurrences/5261121
Attendance
517-223-6400
Mailing Address
7677 W. Sharpe Rd. Suite A
Fowlerville, MI 48836
CLASS OF THE WEEK:
11/16/20
Mrs. Randolph's 2nd Grade Class
Pictured:
Front Row (left to right): Leon the Wonder Dog, Jack Wakeman, Kendall Fox, Lina Rowe, Jaxson Engel, Charlie Ray Mohs.
Middle Row (left to right): Tommy Smith, Owen Moes, Reaghan Waters, Grant Willard, Wynne Conley
Back Row (left to right): Mrs. Randolph, Hudson Chudy, Jacob Click, Carly McColl, Isabella Barker, Blake McWhorter, Blake Campbell
Not Pictured- Andrea Simmons, Avery Boyd, Sophia Stallcup, Joey Williams