Welcome to H.T. Smith Elementary
About H.T. Smith Elementary
H.T. Smith Elementary has kindergarten, first and second grade. Our Kindergarten classes are all full Day! We have eight sections that will be five days a week. Our building houses 650+ students.
Student day is 8:50 a.m. to 3:32 p.m.
Office hours are 7:30 a.m. to 4:30 p.m.

Kindergarten Round Up Is Coming Soon! - H.T. Smith will hold Kindergarten Round Up on Wednesday, April 10th and Thursday, April 11th. The times for registration are the same both days from 8:00 to 10:30 am, 1:00 to 3:00 pm and 5:00 to 7:00 pm. You may come either day and at any of the six available sessions to register your child. You may pre-register your child by going to
FowlervilleSchools.org click on the New Student Enrollment link on the main page, complete the online enrollment and when you come to Round Up we will print it for you. Please bring the following items with you to Round Up: The Child who is being enrolled, Original Birth Certificate, Current Immunization Record, Vision Screening (after 3 years of age) and proof of residency (2 pieces of mail and your DL). The Health Department will also be here during Round Up to do vision screenings. If you have any questions, please feel free to call the Smith Office at 517-223-6430.
---
TAKE A LOOK
(On the right side of page)
PTC NEWS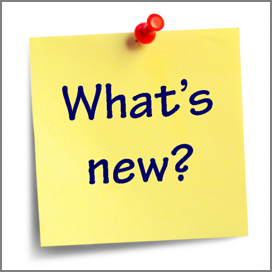 H.T. Smith Elementary
440 N. Hibbard
Fowlerville, MI 48836
Phone: 517-223-6005
Fax: 517-223-6444
Attendance
517-223-6400
Mailing Address
7677 W. Sharpe Rd. Suite A
Fowlerville, MI 48836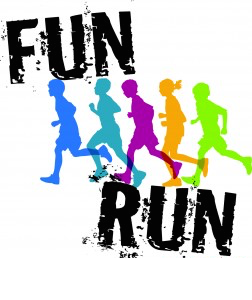 Fun Run
Friday, May 31st
Fun Run Schedule:
9:15 - 10:05 Re, Moulton, Myers, Woodward
10:10 - 11:00 Smith, Randolph, Griffin, Miller
11:05 - 11:55 Dodd, Gerecke, Coughlin, King
11:55 - 12:30 Lunch Break
12:30 - 1:20 Hunt, Goulding, LaPlante/Dillingham, Spalding
1:25 - 2:15 Grafstein, Hart, See, Angelosanto
2:20 - 3:10 Estrads, Burke, Sweet, Devota
Please join us for
Family Fitness Night
this Thursday May 16th, from 5:30pm to 7:00pm
Fun, games, and a healthy snack will be provided.
Students must be accompanied by an adult
(no drop offs please).
Come ready to be active in comfortable clothing and athletic shoes.