Senior Information 2020
SENIORS 2020
Nov 7th - Senior Assembly - 3rd hour
Nov 18th & 19th - Order your graduation gowns and extras at lunches.
After you contact the company - customer service is 1-248-689-4445
Make sure to add 1" to height and 10 lbs to weight.
Nov 22nd - Senior ads due FHSyearbook@fowlervilleschools.org
Jan 15th - Senior pictures due FHSyearbook@fowlervilleschools.org
Jan 17th - FHS 1st semester ends
Jan 30th & 31st - Local scholarship presentations in classrooms
Feb 28th - Last day to turn in local scholarships
April 30th - Senior meeting and graduation letter mailing - 6th hour
May 8th - Prom
May 21st- Senior exams 4, 5, 6 - Tractor day
May 22nd - Senior last day - exams 1, 2, 3 - ½ day
May 29th - Graduation practice 7:30 a.m. MANDATORY
May 31st - Graduation 2:00 p.m.
Grad Gauntlet - Immediately following graduation practice, seniors will be asked to try on their graduation caps and gowns to make sure they fit. Afterwards, the entire SENIOR class will participate in the GRAD GAUNTLET. This is where the seniors parade through each of the school buildings saying goodbye to past teachers, getting high fives from younger students, and remembering the path they took to get to graduation. The other school's hallways will be lined with students, teachers, banners and music. All students are expected to participate and will last about 45 minutes.
Graduation - 2:00 p.m.— A letter will be sent after April 30th week to all senior parents outlining expectations for your senior in the days leading up to the walk across the stage. Included in this letter will be graduation tickets per student. There will not be a list for extra tickets, feel free to share with your friends if you have extra. On the day of graduation, doors open at 1:15 p.m. for ticket holders. At 2:00 p.m. anyone not holding a ticket may enter. Your letter will be mailed to the MAILING ADDRESS pulled from Mi-Star. Seating areas will be marked for family members with special needs, and the elevator will be available for those people that cannot use stairs.
Lock-in— The senior lock-in event is a privilege and not a right. Lock-in is held at the high school on the night of May 31st. Check-in is TBA., doors lock at TBA, and students must stay until 5:00 a.m. If you have specific needs (medication, medical concerns, etc.), please let Mr. Lusk know ASAP. Food will be provided for students are not allowed to bring their own beverages. Please do not bring valuables, as the school is not responsible for lost or stolen items. Students cannot bring sleeping bags. Students should wear comfortable clothes and shoes, as there will be A LOT of fun activities for all! Only students who graduate and walk at graduation are allowed to attend lock-in. It will be a fun time! MORE INFORMATION TO COME!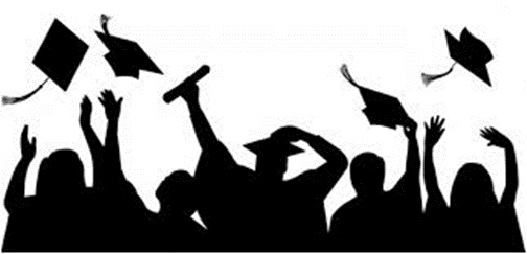 Senior Picture Information for Yearbook
2020 Senior Picture Information for Yearbook
Hopefully you and your child have made the arrangements for senior portraits to be taken. In order to make that happen as smoothly as possible, we have provided all necessary information regarding senior pictures.
You can have your senior pictures photography done at any studio. However, with the influx of digital photography and amateur photographers, we are getting some disproportionate and discolored senior photos that do not reproduce well in the yearbook. Just because someone owns a digital camera does not mean they take quality senior photos. Please make sure you have your picture done by a reputable professional. Local photographers who support the yearbook by purchasing advertising are:
Carrie Montrose Photography, Studio M Portraits, Ignited Photography, Kayla's Shots by Design, Patterson Photography, Frazzinni Photography, Brian Blostica Photography, Melinda Hope Photography, Deborah Utter Photography, Laura Finley Photography, and SBS Photography.
Please look in the advertising section of this year's yearbook for contact information. There are other professional photographers in the area as well, and pricing can be obtained from them.
Here are the specifications photographers need:
Color: Color or Black and White
Props/Hands: Acceptable in photos
Background: Any
Digital File Format: minimum of 300dpi, JPEG or TIFF
Head Size: 1-1 ½ inch from top of hair to chin
Overall Photo Size: 4 x 4 Or 4x5 inches
Photographers should submit digital photos on CD or through email (preferred) at: FHSyearbook@fowlervilleschools.org If the picture is emailed, a return email confirmation will come back within 48 hours once school resumes If you do not receive an email, the picture did not go through.
ALL SENIOR portraits are due by JANUARY 15, 2020.
For the class composite, if your child DOES NOT send in a head and shoulder shot for the yearbook, please send in one labeled COMPOSITE to be used. (The class composite is the pictures you see in the hallways of the graduating seniors from year to year). These are traditional head and shoulder portraits.
If you plan on having your child use their school picture for the yearbook photo, please fill out the following info below and return it to the office by January 15, 2020, or email the yearbook staff.

Senior Picture Info
Senior Yearbook Ads
Senior Yearbook ADS 2019 - 2020
The yearbook staff would like to give you the opportunity to purchase a section in the back of our 2018-2019 yearbook in order to send a special message to your son/daughter. In your message, you can congratulate your child on his/her graduation, send encouraging words for the future, or just express how proud you are of him/her. You may also choose to include a picture or two (senior, baby, childhood, etc.). You can make your child's senior year even more memorable with a personalized message in his/her yearbook. The deadline to submit your order is November 22nd, 2019. The yearbook staff did have to turn parents away last year because we had too many ads and not enough space. The sooner you send in your information and payment, the better. Please return the bottom of this sheet with a check payable to Fowlerville Community Schools or cash. Also, make sure that your child's first and last name is on the back of the picture if you wish for it to be returned to you. Digital photos in JPEG format are preferred, recommended, and can be emailed at the address below. Wallet sizes of senior photos are acceptable.
AD PRICES:
1/8 AD with 1 picture: $45.00
1/4 AD with 1-2 pictures: $80.00
1/2 AD with 1-4 pictures: $140.00
Please return the bottom portion of this form to the HS office by November 22nd, 2019, with payment. Pictures and message can be included or can be emailed to FHSyearbook@fowlervilleschools.org
Thank you,
Mrs. Hardenbrook and the 2018-19 Yearbook Class
FHSyearbook@fowlervilleschoolrs.org

Senior Ad Form