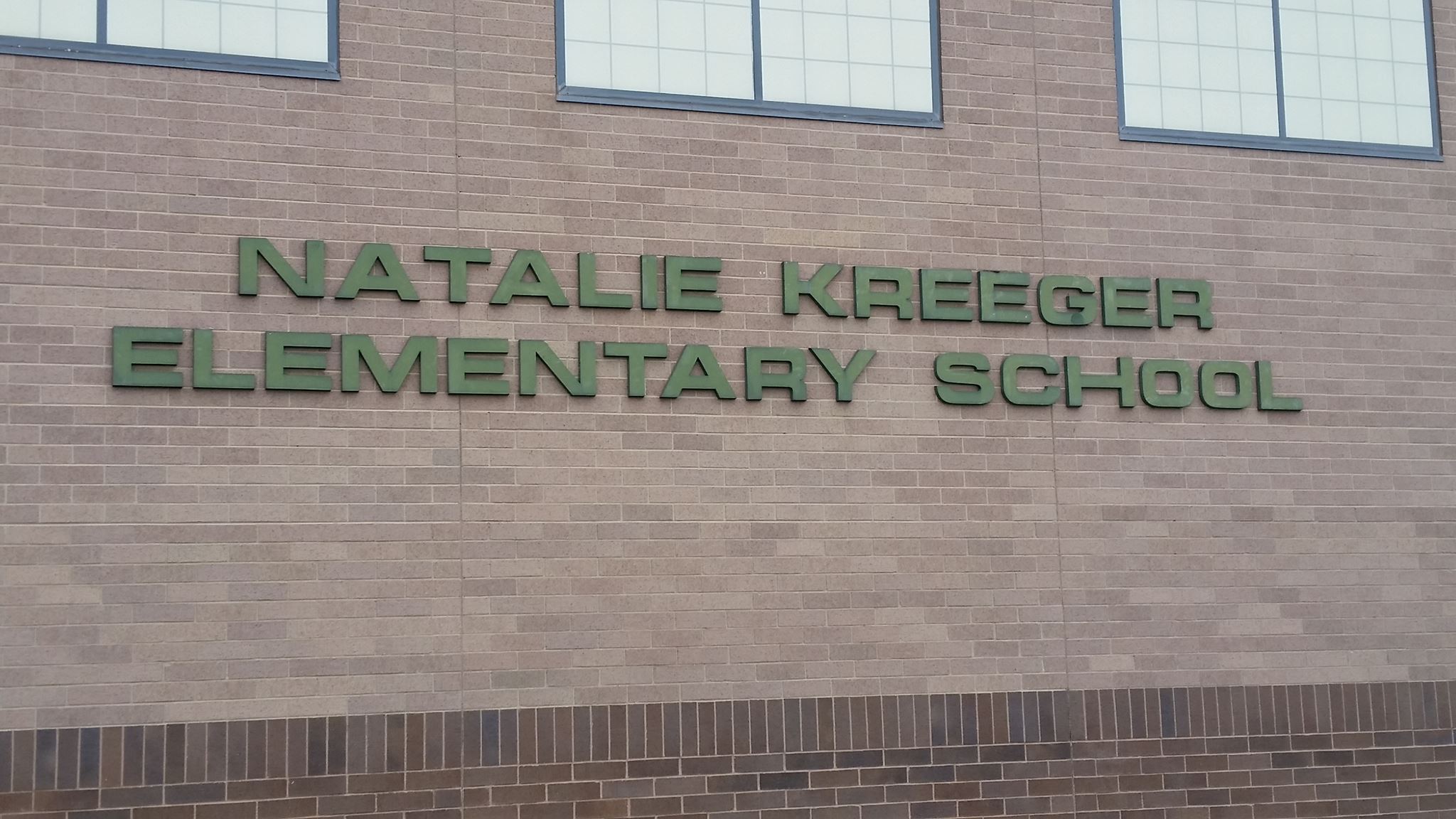 Welcome to Natalie Kreeger Elementary School
The staff of Natalie Kreeger Elementary School believes that all students will learn. We accept the responsibility to maintain a partnership with the parents and community to teach the students socially, emotionally, and academically.
About Natalie Kreeger Elementary
Houses 3rd, 4th, and 5th grade students
Capacity: 675
Space per Student: 114 sq. ft.
Area: 77,000 sq. ft.
Total Cost: $6.8 million
Completed: August 1992
Kreeger Elementary Facebook Page

Kreeger Elementary News - Archives

Back to News
02/13/2019
SNOW DAY - School Closed
Due to blowing drifting snow and icy road conditions, Fowlerville Community Schools, Little Glad through 12th Grade is closing today, Wednesday, February 13. Have a great day, and take time to build a snowperson!!
December 3, 2018
Kreeger Santa Shop
Santa Shop will be at Kreeger from December 10th-December 14th. Forms will be sent home this week. Questions, call the Kreeger office at 517-223-6340.
November 14, 2018
KREEGER BOOK FAIR
November 26th-30th
Kreeger Media Center
11/26-11/28- 9:00am-3:30pm.
11/29 - 9:00am-4:00pm and 5:00pm-7:00pm.
Open During Parent/ Teacher Conferences
11/30 -9:00am-12:00pm. and 1:00pm-3:00pm.
Please make checks payable to: Fowlerville Community Schools
We can use your help! Please consider volunteering at the Book Fair.
To volunteer please contact Kristine Esch at 734-915-0107 or kristineesch3@gmail.com
November 5, 2018
Kreeger Elementary Spirit Wear Fundraiser
Dear Parents,
Hope you all have received your new Spiritwear Order Forms by now. If not, there are extras in the office or you can also order online at brideausapparel.com/apparel-stores. Orders are due by November 8th. This note is to just inform you of the 2 misprints on the Order Form. The first item is the "Stadium Blanket," which has it listed for $50.00. That price is actually $23.00. The second item that has a misprint is the "Stadium Chair," which shows $15.00, but is actually $50.00. Sorry for the mess up. Items from the forms are up in the display case, near the office, if you'd like to see them in person. Any questions you have, please feel free to email me at kreegerkptn@yahoo.com.
Thank you,
Holly Holbach-KPTN President
November 2, 2018
Kreeger Ornament Fundraiser
Kreeger Elementary will be taking orders for Christmas Ornaments from November 5th- November 16th. See order form.
Natalie Kreeger Elementary
430 N. Hibbard
Fowlerville, MI 48836
Phone: 517-223-6006
Fax: 517-223-6388
Donna Aldrich

Administrative Assistant
Attendance
517-223-6333
Mailing Address
7677 W. Sharpe Rd. Suite A
Fowlerville, MI 48836