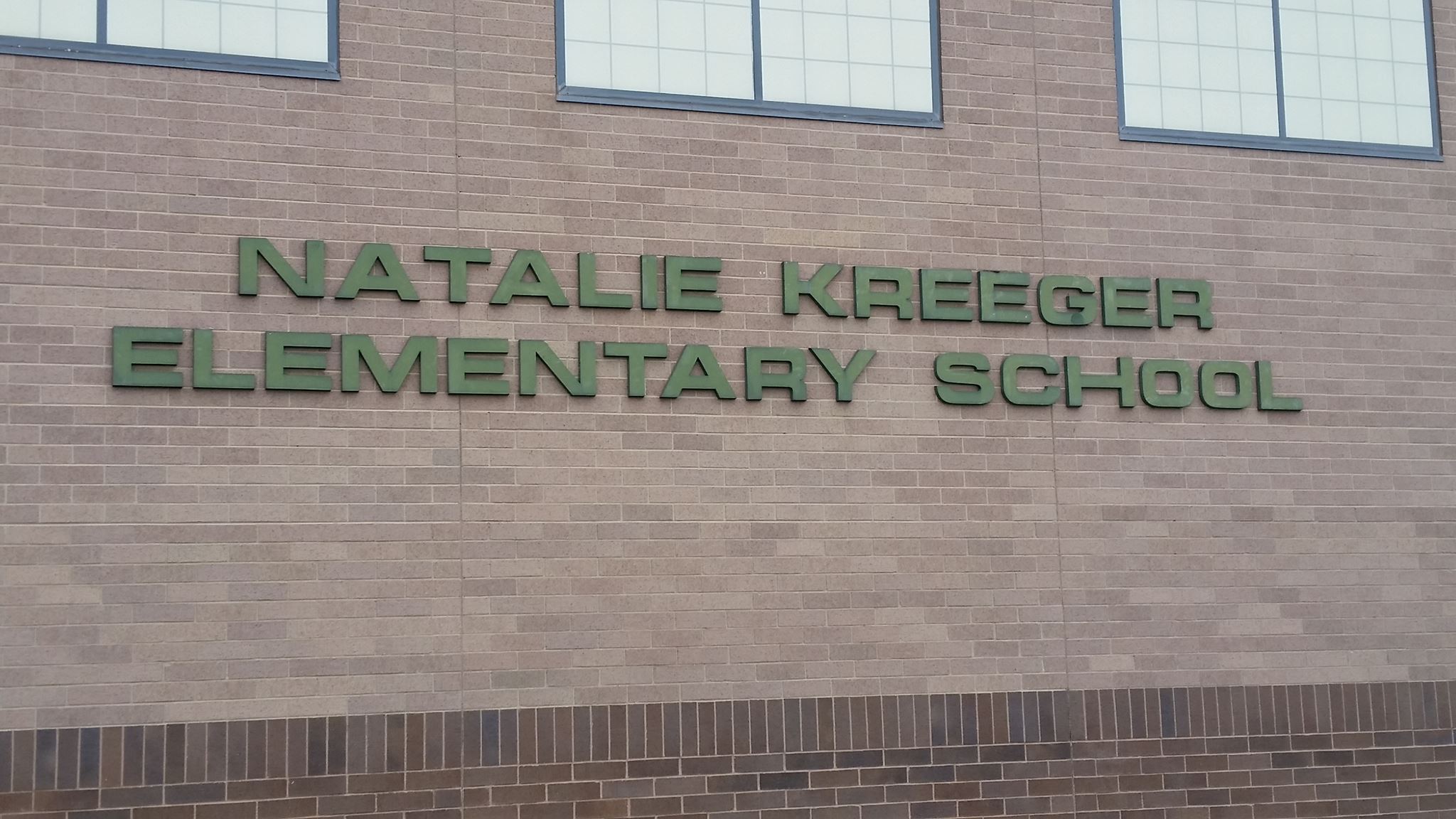 Welcome to Natalie Kreeger Elementary School
The staff of Natalie Kreeger Elementary School believes that all students will learn. We accept the responsibility to maintain a partnership with the parents and community to teach the students socially, emotionally, and academically.
About Natalie Kreeger Elementary
Houses 3rd, 4th, and 5th grade students
Capacity: 675
Space per Student: 114 sq. ft.
Area: 77,000 sq. ft.
Total Cost: $6.8 million
Completed: August 1992
Kreeger Elementary Facebook Page
Kreeger Elementary News

View Archives
March 16, 2018
Kreeger Parent/Teacher Conference Title I
Kreeger Parent/Teacher conferences March 15th, 2018 Title I. See photo below.
March 6, 2018
Kreeger Yearbook
Order your Kreeger Yearbook now. You can order online by simply visiting book.hrimaging.com today! Yearbooks are $12.00 ea and the order dealine is March 23rd. Order forms are also available in the Kreeger office.
January 10, 2018
Kreeger Spring Picture Day
Kreeger Spring Picture Day is April 24th. All students will be photographed.
January 9, 2018
Kreeger Parent Teacher Network
2017-2018 Meeting dates
Meetings are held in the Kreeger Media Center at 9:30 a.m.
February 13th, 2018
March 13th, 2018
April 10, 2018
Natalie Kreeger Elementary
430 N. Hibbard
Fowlerville, MI 48836
Phone: 517-223-6006
Fax: 517-223-6388
Donna Aldrich

Administrative Assistant
Attendance
517-223-6333
Mailing Address
7677 W. Sharpe Rd. Suite A
Fowlerville, MI 48836